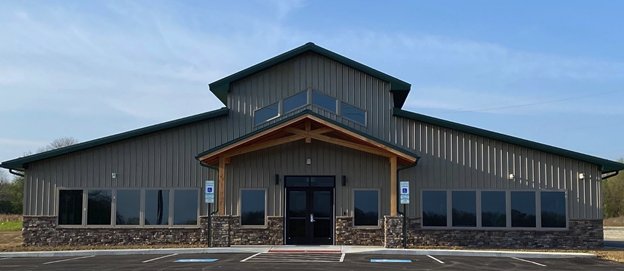 At Western Water Company, we are preparing for the future.
Over the past few years, we have been planning a consolidation of our administrative office with our production plant. Our current administrative office in Goshen—where we have been located for nearly 30 years—no longer meets our needs as we continue to grow. Our new administrative office, which is next to our production plant in Morrow, allows us to combine all employees and operations at one location, including administration, billing, technical services, and water distribution.
Consolidating our team to one location increases efficiencies, streamlines operations, and enhances our capacity to provide quality water and reliable service. Improved communication and collaboration is important for day-to-day operations, but it is critical during times of natural disasters and other emergencies, when restoring and maintaining reliable water service is paramount.
Opening May 3, 2021
Our New Address will be 3639 Bennett Road, Morrow, Ohio, 45152 – Phone (513) 722-1682
Payments may be made in person at our new location, by U.S. mail, on our website www.western-h2o.com, or over the phone. No payments will be accepted at the Goshen office after April 30, 2021